Learn to Tie your Color Belt | Learn to Tie Your Black Belt
Learn To Tie Your Color Belt
presented by Mr. Chris Melson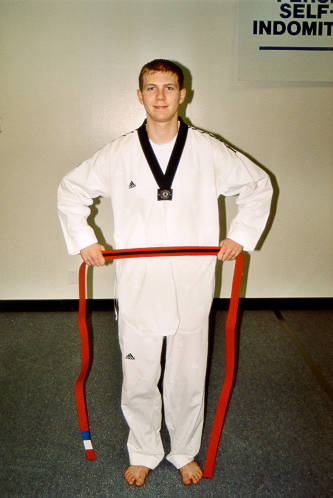 Find center of belt and place on belly button with tape on your right side.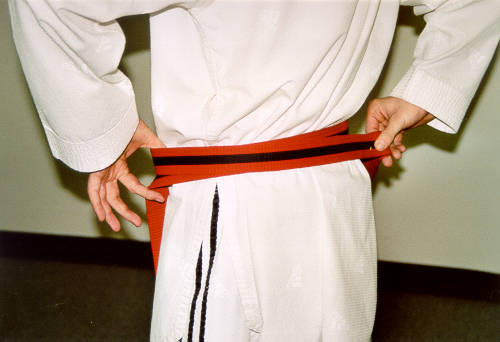 Both sides wrap around waist with one side tucking under the other side all the way
around. (If you do not tuck one side under, the belt will be incorrectly crossed behind the back.)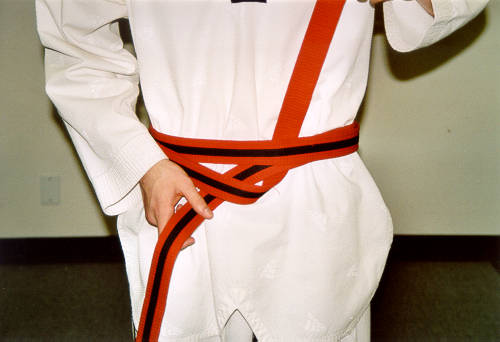 The side that ends up on top is tucked under both pieces, then grasp both ends to tighten.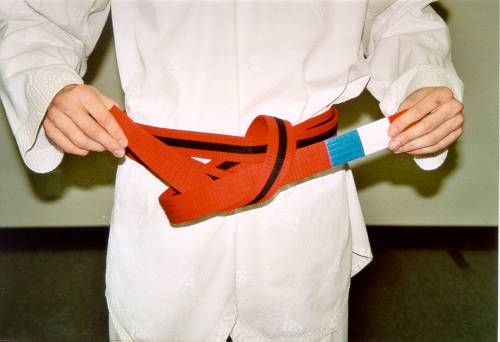 The top piece is then placed over the bottom and pulled through
the hole. (Notice the stripe on both ends faces you)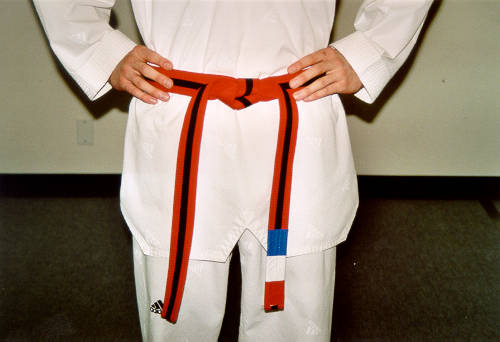 Tighten the belt and then fold the belt ends down so
that the stipe is visible on top as the belt ends hang down.
Learn To Tie Your Black Belt
presented by Mr. Chris Melson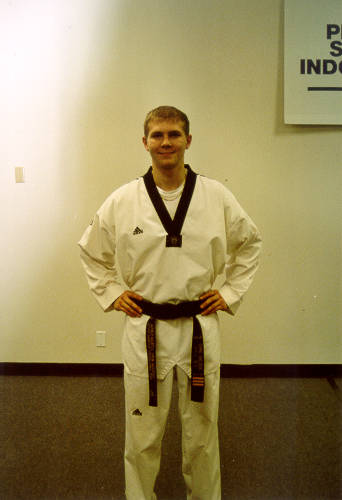 Your name and Black Belt rank should end up on your
left and the school name should be on your right.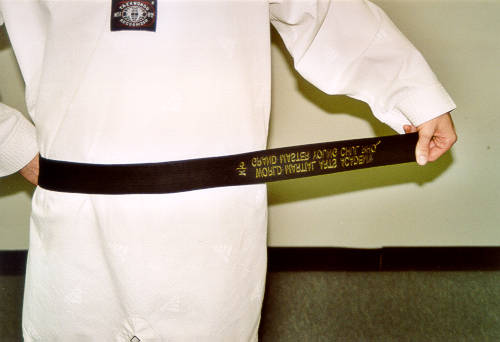 Place the World Martial Arts side of the belt facing
towards you (back of belt faces out) on your left side.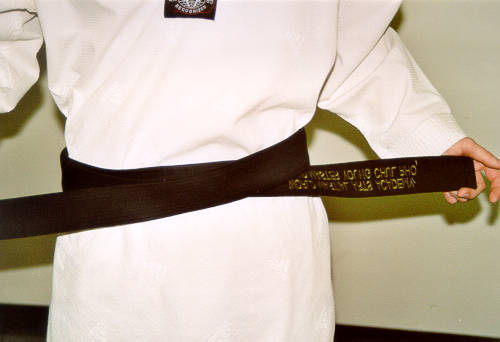 Wrap name side around the body twice.
(Notice the WMAA side is on the bottom)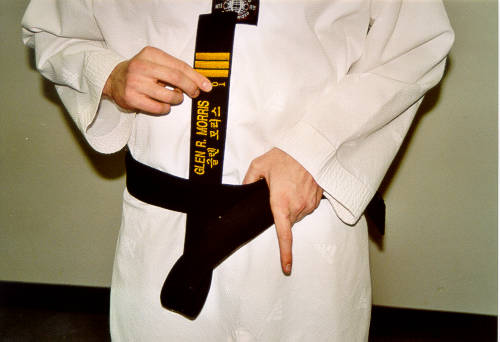 Tuck the name side under both pieces with the name facing out.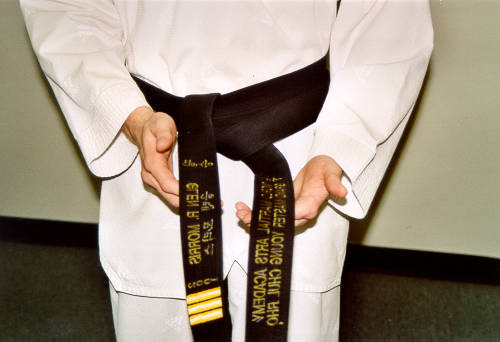 Fold the name side down and you will now have both back sides of the belt facing up.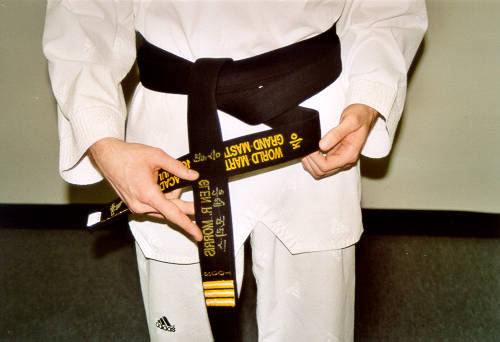 Fold the WMAA side over. (Notice the name side is on top)
Name side is then put through hole.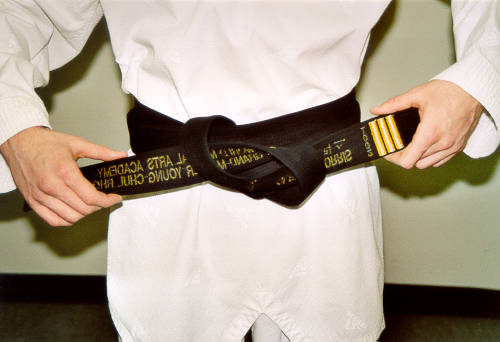 Tighten belt with both front sides facing your body and both back sides facing out.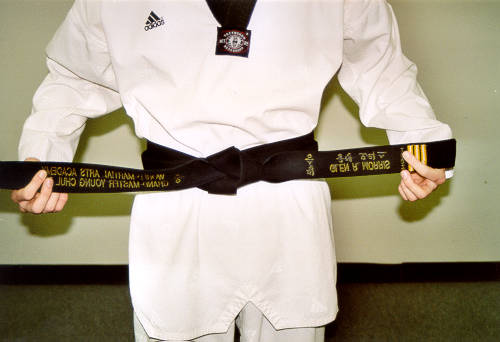 Fold both ends of the belt down.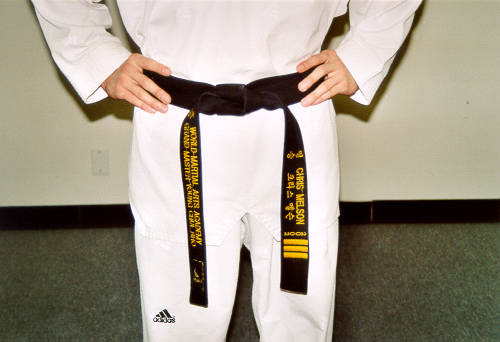 Even though you started with the back side of the belt facing out.
The front side is now correctly displayed because you folded the belt ends down.